Eastern Sierra Fish Report
Fish Report for 3-17-2018
One Step Closer to Reestablishing a New Population of Endangered Winter Run Salmon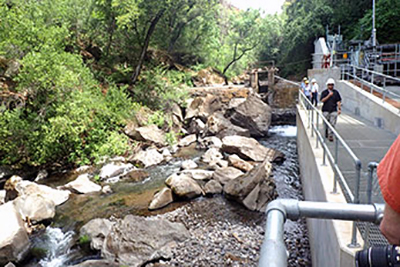 Site of the CDFW Battle Creek Chinook Salmon Reintroduction project, in 2015. CDFW photo.
Photo Credit: Heather McIntire
Habitat is the key to the long-term survival of Sacramento River winter-run Chinook in California. Since 1999, CDFW has been working with multiple agencies and private parties on planning efforts to restore the population of these endangered salmon. More than $100 million has been allocated to specific habitat restoration work on Battle Creek, which comprises approximately 48 miles of prime salmon and steelhead habitat.
Over the next two months, approximately 200,000 juvenile winter-run Chinook will be released into the North Fork of Battle Creek. The introduction of these fish, which were spawned from adults last summer, is occurring sooner than expected due the availability of fish from the Livingston Stone National Fish Hatchery Winter-run Chinook Captive Broodstock Program. The fish were raised at Coleman National Fish Hatchery and are being released by Coleman Hatchery personnel. These additional fish could help bolster the winter-run Chinook population and be a potential catalyst in their recovery.
CDFW Senior Environmental Scientist Doug Killam has worked on the Battle Creek Reintroduction Plan for nearly a decade and has been instrumental in moving in-stream projects forward. Killam sees the release of 200,000 smolts as an important step in the overall effort. The release will reestablish winter-run Chinook in a new drainage and create a separate new population. Currently there is only one viable population existing in the Sacramento River directly below Keswick and Shasta Dams. The recent drought affected the volume of the critical cold-water pool in Shasta Lake and the release of warmer water in the drought years of 2014 and 2015 resulted in major losses to eggs and young salmon below the dam. Biologists have long recognized that having more than one winter-run Chinook population is imperative for the long-term survival of the species.
A volcanic region with rugged canyons and dramatic scenery, the North Fork of Battle Creek is unique since it has both cold snowmelt water and large amounts of spring water flowing into it at critical times for winter-run salmon to hold over in and spawn in. It is also one of a handful of waters that can support all four of the Chinook salmon runs that return to the Sacramento River Basin. Hydroelectric development of the creek in the early 1900s largely eliminated winter-run Chinook and other salmonid runs from swimming far upstream to access the cooler water required for these unique summer spawning salmon. Recent efforts to bring the fish back to the North Fork include dam removals, rock fall removal, new fish ladders and fish screens and – most importantly – an agreement to increase stream flows to provide fish with the water quantity and quality they need to survive and thrive in this important keystone stream.
< Previous Report
Next Report >
< Previous Report
Next Report >
More Reports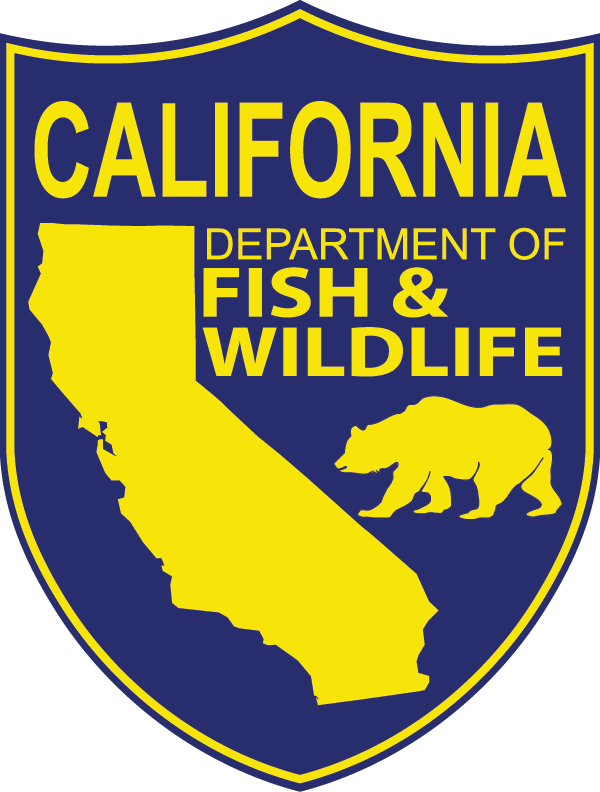 3-17-2018
California's recreational salmon fishery will open in ocean waters on Saturday, April 7 from Pigeon Point (37° 11' 00" N.......
Read More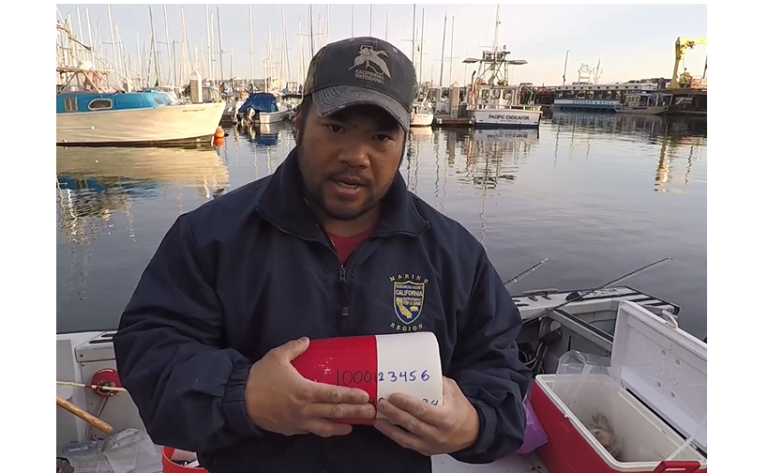 3-15-2018
Question: Is there any regulation that would prohibit multiple GO IDs on crab buoys? For instance, if a group of friends......
Read More
www.EasternSierraFishReports.com © 2022. All Rights Reserved.
Website Hosting and Design provided by TECK.net