Eastern Sierra Fish Report
Lake Sabrina Fish Report for 9-19-2016
Lake Sabrina Fishing Report
Lake Sabrina - Bishop, CA (Inyo County)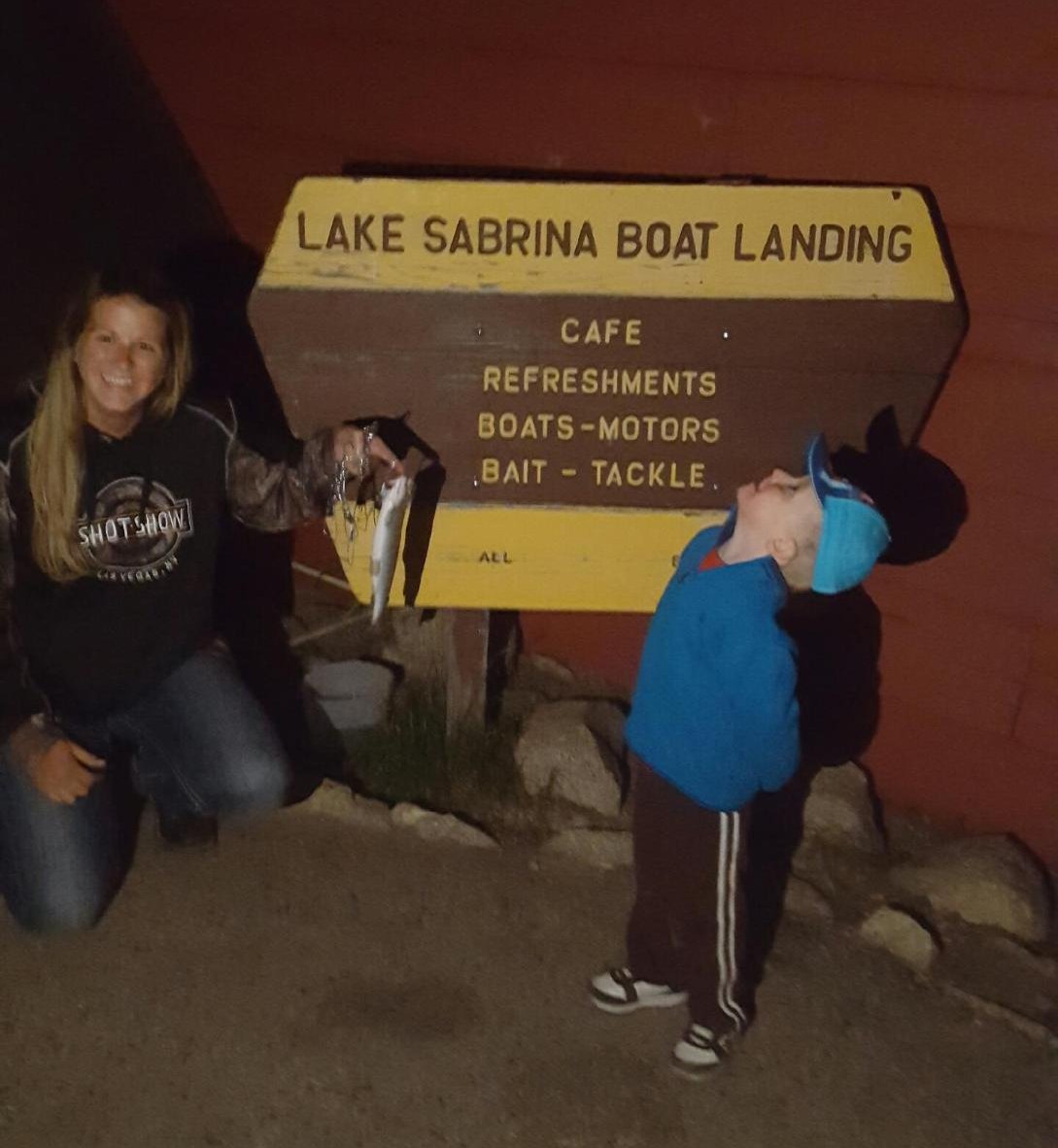 by Lake Sabrina Boat Landing Staff
9-19-2016
Website

Mother Nature spit the white stuff at us a little bit on Tuesday and, yup, we had our first woodstove fire of the Fall. And the trees, oh my, the trees are turning quick, lots of yellow, oranges and reds showing. Looks like we have cooler weather coming in in the middle of the week then temps should rebound into the upper 60s by Saturday (sound like a weatherperson don't I).

Fishing turned a bit slow this week – not sure if it was the full moon, the white stuff, the color of the trees or next little cold front coming in, but you're have to work a bit harder for your limit. Fish the Inlets with NightCrawlers, Garlic-scented PowerBait, Mice Tails or Jigs. If you're trolling – GO DEEP – with lures, flasher and a NightCrawler or just a NightCrawler. If you're drifting – GO DEEP – by the rock piles with NightCrawlers. Shore fishing with NightCrawlers, PowerBait or try tossing lures. Department of Fish and Wildlife has started their Fall stocking which is every other week – we got fish Wednesday.

Jessica took her nephew John fishing and lo and behold he caught his first fish. David Dietz and Josh Deville had a few more memories of fish caught at the Lake on Red and Gold Thomas Buoyant. Scott Moore landed a nice 3-1/4 pounder back at the Inlet on a brown PowerWorm. Pat Hodge caught a 2-1/2 pounder also back at the Inlet on an orange PowerWorm. Unfortunately there was a finger in the middle of their pictures.

Had another visit from a bear – not sure if it was the same bear as the week before, but this one knew how to unlock the dumpster. He jumped right out onto the recycle container when Bryan turned the flashlight on him.

As I said earlier, we've got a bit of a cooling trend headed our way. One weather guesser is calling for significantly cooler temps on Thursday, like down in the low-40s for our high (and breezy) and the lows in the low 20s. Another website is forecasting the highs in the low-50s and the lows in the low-30s and breezy. So you figure it out. I'd be packing my woolies if I was coming then. The temps should start warming back up for the weekend and be in the 60s for the weekend. You can check out the weather forecast according to Howard our local weather 'guesser' at www.MammothWeather.com. You can also check out www.weather.gov – enter Aspendell, CA (which is the little community right below Lake Sabrina) in the search field and you'll get the forecast for at the higher elevation. You may need to scroll down on the webpage to see the temps.

Looks like the skeeters might finally be gone, but just in case, when using the bug juice, try not to get it on your hands – you'll transfer it to your bait and the fish just don't like bug juice or sunscreen or lotion or cologne or perfume. Wash your hands in the stream or Lake to get it off, and then use some fish attractant on your hands. If you're coming to the Lake, don't forget sunscreen and dark glasses –the snow and sun makes it pretty bright against the blue sky. DON'T FORGET THAT JACKET.

We've gone to our Fall schedule with the Café closing on Thursdays and shorter hours Monday thru Thursday. The Café will close for the season after Sunday, September 25, 2016.

Store Hours

Monday thru Thursday 8:00am to 6:00pm
Friday thru Sunday 7:00am to 7:00pm

Café Hours

Monday thru Wednesday 8:00am to 4:00pm

Thursday CLOSED
Friday thru Sunday 7:00am to 4:00pm

People, sure would be nice if y'all would pick up your trash when you leave. It's really not that hard. Just sayin! If you need something to put it in, come into the store and we'll give you a bag.

A pet peeve – if you catch a big fish or a limit just to have your picture taken for the webpage and then try and give your fish away – we won't post your picture, but then again we may post it as 'WASTER OF A PERFECTLY GOOD FISH TO EAT'! Crimp down your barbs, take a picture on the boat and release it for another day.

If you're hiking stay safe out there. Remember to leave a note about your destination and approximate return time and a clothing description. And you might want to hike with a buddy.

Fishing etiquette is becoming a bit of a problem at the Lake and we don't like problems. If you come upon someone fishing, please don't fish right next to them – take a bit of hike farther down and don't cast over into their spot. Same at the Inlet, there are so many areas to fish on this Lake go find another 'soon to be' favorite spot.


< Previous Report
Next Report >
< Previous Report
Next Report >
More Reports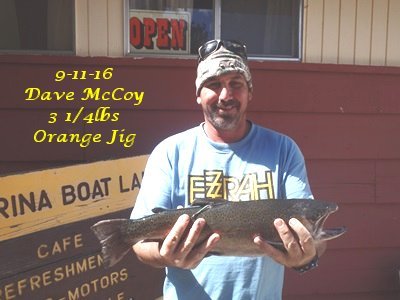 9-12-2016
Ma Nature is back at it – fun and games! What a beautiful week and weekend it was, but as......
Read More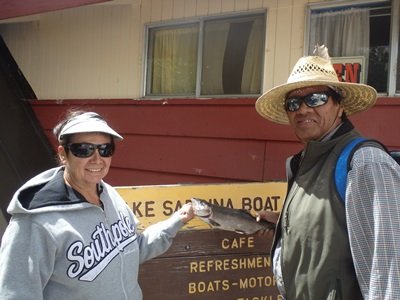 9-5-2016
People, sure would be nice if y'all would pick up your trash when you leave. It's really not that hard.......
Read More
www.EasternSierraFishReports.com © 2020. All Rights Reserved.
Website Hosting and Design provided by TECK.net