Eastern Sierra Fish Report
Sacramento Delta Fish Report for 8-23-2016
GGSA: Salmon, bass, water diversion concerns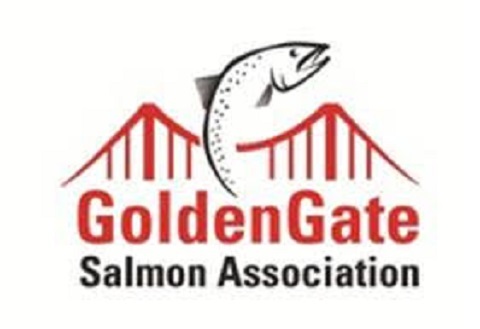 by CDFG
8-23-2016
(916) 445-0411
Website

08/23/16 -- San Joaquin Valley Water User Petition Blaming Bass for Salmon Woes is to be voted on by Fish and Game Commission Thursday, and the meeting is expected to be packed with fishermen
Who: California Fish and Game Commission, hundreds of concerned fishermen, representatives of San Joaquin Valley water users, Golden Gate Salmon Association (GGSA) executive director John McManus.
What: Hearing to consider and vote on petition increasing bag limit and decreasing size limit for black and striped bass.
Where: Lake Natoma Inn Hotel & Conference Center, 702 Gold Lake Drive, Folsom
When: Thursday, August 25. Hearing begins at 8am but the bass petition is not expected to be taken up until the afternoon.
Background: The Coalition for a Sustainable Delta, a group connected to Beverly Hills agribusiness tycoon Stewart Resnick, on June 9 submitted a petition to the California Fish and Game Commission to raise the bag limit and reduce the size limit on striped and black bass to reduce their population in the Sacramento-San Joaquin Delta and rivers tributary to the Delta. They claim this will "help preserve" Sacramento River Chinook salmon and Delta smelt.
The Fish and Game Commission staff has recommended that the Commission deny the petition. Most expect it will instead refer it to the California Dept. of Fish and Wildlife (CDFW) for review and recommendations. CDFW currently has scientific predation studies and evaluations underway which are expected to eventually inform its recommendations to the Commission.
Nearly 3500 members of the public have sent comments to the Commission opposing the petition. The only comments in support came from theOakdale and South San Joaquin Irrigation districts and three individuals.
"The science clearly shows that this petition is folly and the real problem for salmon is a lack of Central Valley runoff needed to inundate rearing areas and safely move baby salmon to the ocean," said GGSA executive director John McManus.
"San Joaquin Valley ag interests tried this same thing in 2008 and failed to convince anyone. Since the Fish and Game Commission is now made up of new commissioners, I guess they thought they'd take another shot at the newcomers but it will fail again since it has no basis in biology or the ecology of how fish live in the Central Valley. There's no doubt that salmon and predatory fish have lived side by side forever in the Central Valley. What's changed is ever increasing massive water diversions which leave baby salmon vulnerable, stripped of hiding places and the fast flows they need to safely get from the Central Valley to the ocean.
"We're heartened to see all fishermen, coastal and inland, come together to reject this attack on science, common sense, and California's natural heritage."
The Golden Gate Salmon Association is a coalition of salmon advocates that includes commercial and recreational salmon fisherman, businesses, restaurants, a native tribe, environmentalists, families and communities that rely on salmon. GGSA's mission is to protect and restore California's largest salmon producing habitat comprised of the Central Valley river's that feed the Bay-Delta ecosystem and the communities that rely on salmon as a long-term, sustainable, commercial, recreational and cultural resource.
In a normal year, California's salmon industry produces about $1.4 billion in economic activity and about half that much in economic activity and jobs again in Oregon. The industry employs tens of thousands of people from Santa Barbara to northern Oregon. This is a huge economic bloc made up of commercial fishermen, recreational fishermen (fresh and salt water), fish processors, marinas, coastal communities, equipment manufacturers, the hotel and food industry, tribes, and the salmon fishing industry at large.
< Previous Report
< Previous Report
More Reports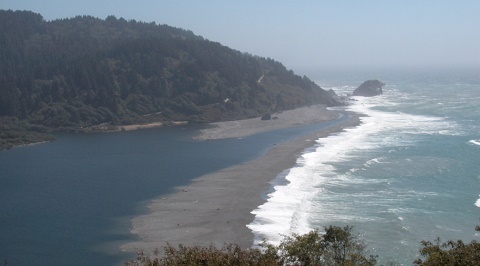 8-22-2016
08/22/16 -- Anglers only have a limited time to fish for salmon in a popular Del Norte County spot before......
Read More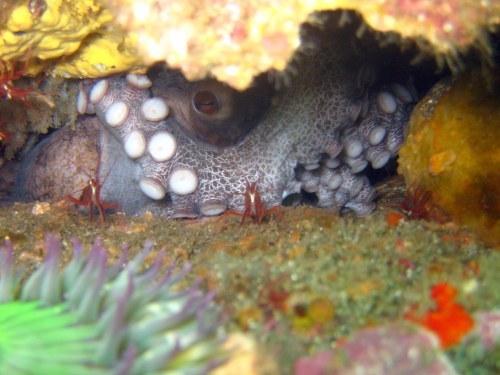 8-18-2016
Question: We have a question about catching octopus. Can octopus caught in crab traps be kept? Can sport fishermen use......
Read More
EasternSierra.FishReports.com © 2020. All Rights Reserved.
Website Hosting and Design provided by TECK.net