Eastern Sierra Fish Report
Sacramento River - Sacramento Fish Report for 6-9-2023
Improved Passage Lets Threatened Sturgeon, Salmon and Other Species Return to Spawn in Sacramento River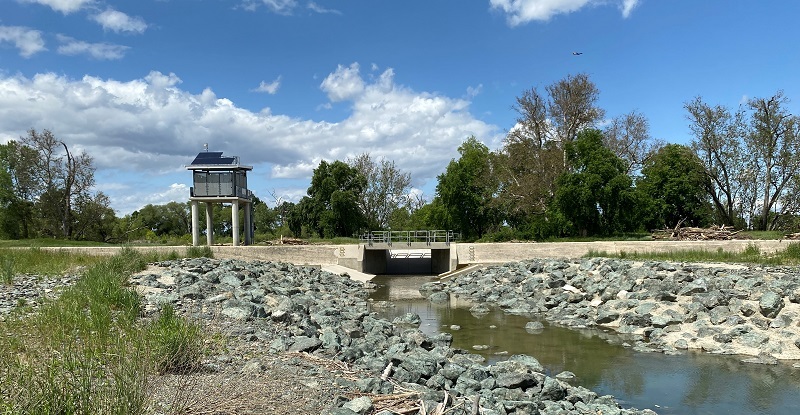 by California Department of Fish & Wildlife
6-9-2023
Website

** A Multiagency News Release Issued by the California Department of Fish and Wildlife, the California Department of Water Resources, NOAA Fisheries and Yolo County **
Dozens of adult sturgeon and hundreds of other large fish including threatened Chinook salmon have moved safely from receding floodwaters within the Yolo Bypass back to the Sacramento River thanks to the coordinated operation of the Fremont Weir Adult Fish Passage among the California Department of Water Resources (DWR), the California Department of Fish and Wildlife (CDFW), NOAA Fisheries and Yolo County.
Over one 48-hour period when the Fremont Weir Adult Fish Passage was opened on April 28 and 29, the facility's fish-counting sonar counted 55 sturgeon passing through the facility to the Sacramento River to migrate upstream and spawn. Sturgeon are large fish that often measure 6 to 7 feet long and certain species can live over a century. They must reach the river to spawn, which they do only every few years.
In another 24-hour window between May 3 and 4, seven more sturgeon passed through the facility. Hundreds of other large fish and Pacific lamprey were also counted moving back to the Sacramento River during the two operational windows in April and May.
Before the passage was modified and greatly expanded in 2018, biologists rescued trapped sturgeon and other fish species in the Yolo Bypass by hand. Stress from handling could cause the fish to stop their upstream migration and not spawn. Finding ways for fish to swim through on their own – as they can do now – is highly preferable for the fish and for the safety of biologists working in the flooded conditions.
Protected Sturgeon Benefited
Given the time of year, scientists believe many of those sturgeon passing through the Fremont Weir were federally threatened green sturgeon in addition to white sturgeon. The sonar images don't provide enough clarity to distinguish one species of sturgeon from the other. The southern population of green sturgeon in California is believed to number only around 1,000 fish.
"Green sturgeon are a threatened species that are so long-lived and with such a small population that every fish is crucial in supporting their recovery, especially when they are of spawning age," said Garwin Yip, Branch Chief for Water Operations in NOAA Fisheries' West Coast Region.
White sturgeon in the Sacramento-San Joaquin system represent the southernmost spawning population of the species and support a popular recreational fishery.
"This is a huge success for these iconic fish species and for our agencies working together to support these species," said Colin Purdy, Environmental Program Manager for CDFW's North Central Region. "Those 62 total sturgeon could very well represent the majority of California's spawning population for the season, so to get these fish to their spawning grounds is critical for recruitment and recovery."
California's sturgeon populations are particularly vulnerable after consecutive years of drought and due to an algal bloom that occurred in San Francisco Bay last summer that killed many sturgeon.
Passage Allows Sturgeon Spawning
Sturgeon are slow to mature. They spawn just once every two to four years. Like salmon and steelhead, they are anadromous, meaning they migrate up freshwater rivers to spawn. Sturgeon and other fish species enter the Yolo Bypass floodplain from the Sacramento River in high water years and can become stranded when the waters recede.
"Seeing so many fish utilize the Fremont Weir Adult Fish Passage in such a short period of time shows the success that can happen when state, federal and local entities work in partnership to develop a plan to provide immediate relief to threatened and endangered fish species," said Josh Martinez, DWR's Restoration Ecology Unit Manager. "We're especially grateful to Yolo County, which quickly communicated with surrounding communities that the adult fish passage would operate outside its normal winter season. This is a win for fish and the communities that depend on them."
Oscar E. Villegas, Chair of the Yolo County Board of Supervisors, said, "We appreciate our state and federal partners' early engagement on this effort and look forward to future collaboration in protecting and enhancing our mosaic landscape of agriculture and wetlands."
Since 1965, a small fish ladder was in place in the northern end of the Yolo Bypass within Yolo County. That passage through the Fremont Weir back to the Sacramento River proved far too small and difficult for large fish to navigate. White sturgeon can exceed 12 feet in length.
In 2018, DWR and the U.S. Bureau of Reclamation modified, modernized and greatly expanded the fish passage structure (Video) to accommodate sturgeon, adult salmon, large striped bass and other adult fish species. The upgraded structure includes a fish-counting sonar station, a large stream channel leading to and from the Sacramento River and a control gate that can be opened and closed remotely as needed to accommodate fish passage and water flows.
This is the second year the Fremont Weir Adult Fish Passage has operated. Due to drought conditions, the facility was last operated in the winter of 2019.
< Previous Report
Next Report >
< Previous Report
Next Report >
More Reports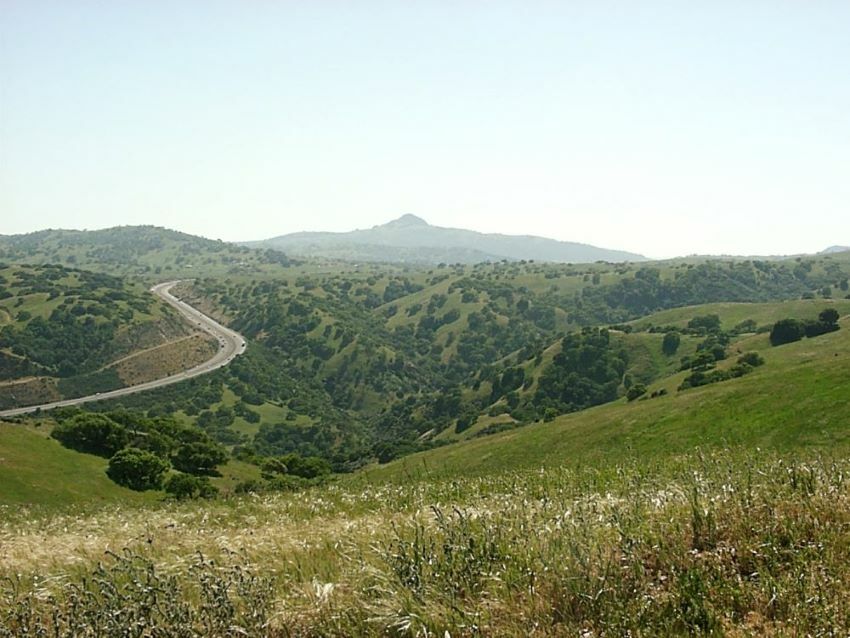 5-26-2023
The California Department of Fish and Wildlife (CDFW) is now accepting applications for a limited number of deer and pig......
Read More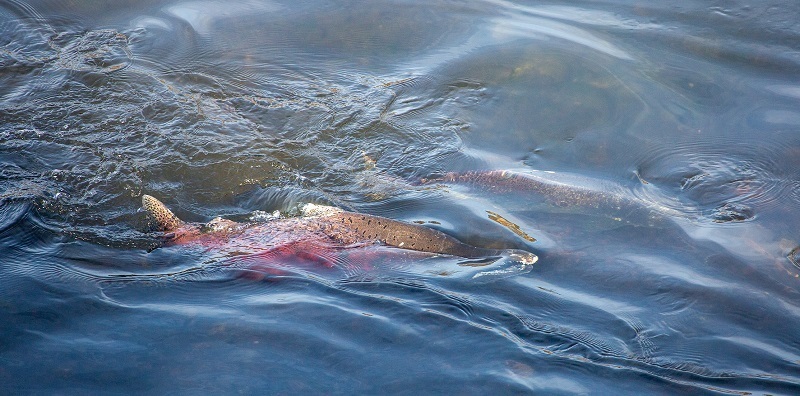 5-19-2023
Emergency California Halibut Regulations Adopted to Protect Ocean Fishery  The California Fish and Game Commission acted unanimously to enact a full......
Read More
www.EasternSierraFishReports.com © 2023. All Rights Reserved.
Website Hosting and Design provided by TECK.net