Eastern Sierra Fish Report
San Francisco Bay Fish Report for 10-15-2016
Target Shooting with the Skeet Fleet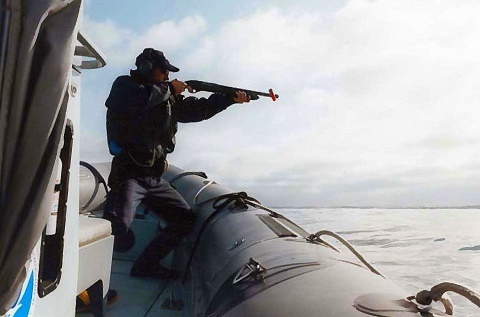 Photo Credit: Debra Hamilton
by Carrie Wilson
10-15-2016
Website

In Southern California we have taken large boats offshore on the open ocean to shoot clay pigeons with shotguns. We call them the "Skeet Fleet." We use steel shot and do not shoot auto loaders such that we can maintain control of the shells and not have the casings land in the water. I guess the first question is what are the regulations regarding this activity and is there a distance that we need to be offshore? I now live in northern California and am interested in doing the same. Would there be an option of doing the same around Grizzly Island or on San Francisco or Suisun Bay? (Anonymous) Answer: Target shooting in the ocean is not addressed in the Fish and Game Code, but littering in waters of the state is. Therefore, the throwing of the clay birds, which are coated in paint for visibility, into the water may be an issue. "It is unlawful to deposit, permit to pass into, or place where it can pass into the waters of the state, or to abandon, dispose of, or throw away, within 150 feet of the high water mark of the waters of the state, any cans, bottles, garbage, motor vehicle or parts thereof, rubbish, litter, refuse, waste, debris, or the viscera or carcass of any dead mammal, or the carcass of any dead bird" (Fish and Game Code, section 5652). Depending on the location, there may also be local, state and federal laws prohibiting the discharge of firearms. CDFW photo by Debra Hamilton, skeet shooting on the water CDFW photo by Debra Hamilton Buying wild boar meat? Question: I have heard wild boar numbers are often at excessive levels and that they can be hunted and sold. I am looking to purchase some wild boar meat. I know there are different hunting seasons for them and the quantity varies throughout the year. What is the regulation on selling wild boar and are there any people/businesses in the area that are licensed to do so? (Tara S., Carmel) Answer: We do have a rather large population of wild pigs in this state and they can be hunted; they just cannot be sold. The sale of wild animals (including wild pigs) or their meat is unlawful in California. Only permitted domestically reared deer meat and the products of domestically reared deer or elk (jerky or sausage, for example) are exceptions. The sale of wild pig taken and sold within California is unlawful. In addition, even wild pig taken in another state is unlawful to sell in California (FGC, section 3039). You should be able to locate pig through a vendor on the Internet that sells game meats. As long as it is already pre-packaged, it would be legal to purchase and import into California. We have previously dealt with this issue extensively at county and state fairs where vendors sell various types of game meats at booths. There are also state and federal requirements that apply to the products to make them safe and lawful for sale for human consumption. Bringing a wolf carcass or pelt back from another state? Question: If I legally kill a wolf in Idaho, can I return to California with the wolf and or hide? (Tom R.) Answer: Legally harvested wolves and wolf pelts can be brought back into California under the following conditions: 1. The animal must have been taken legally in a state that authorized their legal take. 2. You must have copies of the license, tag, etc. from the state where taken. 3. You must declare the animal prior to entry into California. Official Declaration for Entry forms can be found on our website. Are hunters/anglers required to carry photo identification? Question: What type of identification am I required to carry when hunting and/or fishing? Is just my current license and tags all I need to carry or am I required to carry another form of ID? (Russell W., La Verne) Answer: Unless you are a commercial fisherman, you are not required to carry photo identification when hunting or fishing, but it is always a good idea. Carrying photo identification will allow a wildlife officer to positively confirm your identification and that you are the licensed holder of the fishing/hunting license you are carrying. For California residents, it's best to carry a California driver license or DMV identification card.
Carrie Wilson is a marine environmental scientist with the California Department of Fish and Wildlife. While she cannot personally answer everyone's questions, she will select a few to answer each week in this column. Please contact her at CalOutdoors@wildlife.ca.gov.
< Previous Report
Next Report >
< Previous Report
Next Report >
More Reports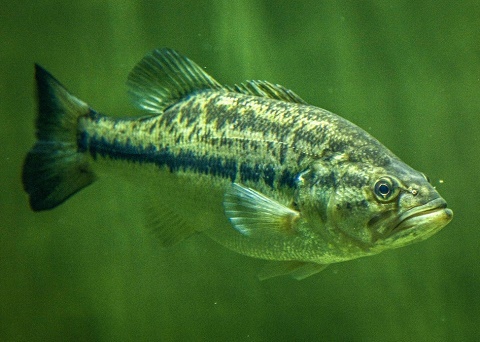 10-8-2016
Question: We fish Lake Silverwood most of the time, and usually it's for bass. Is there a way to determine the......
Read More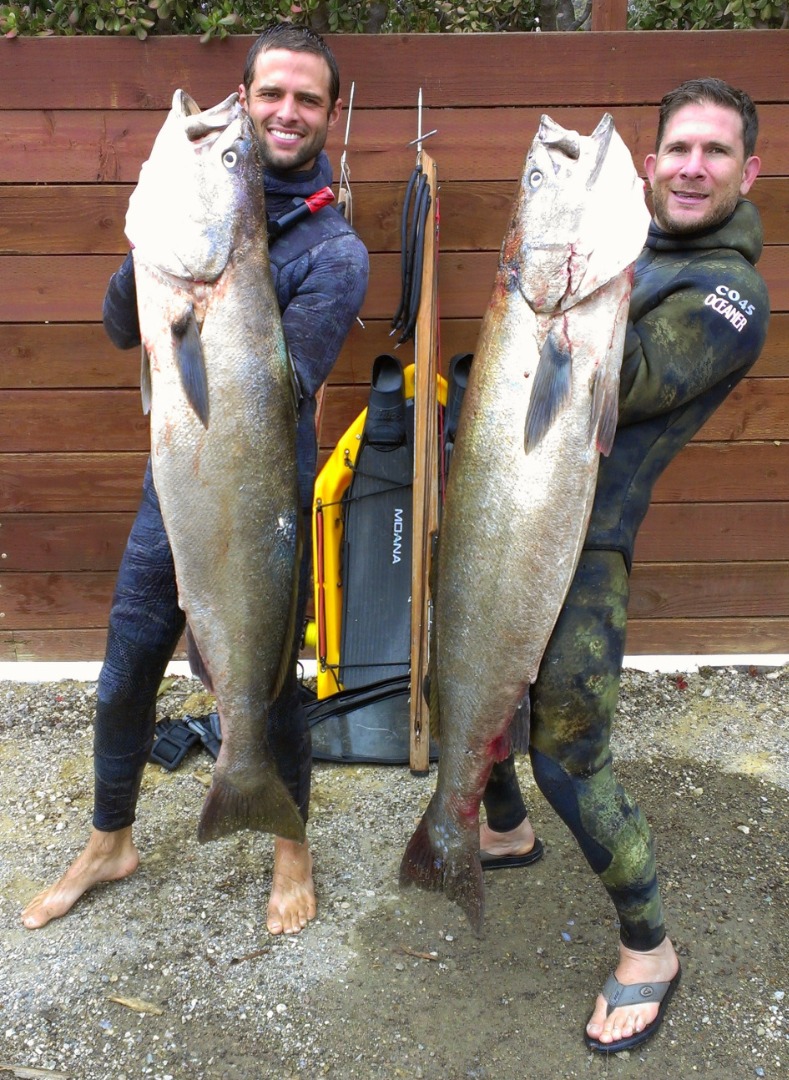 9-30-2016
Question: It's been an ongoing debate among our small spearfishing group and it's time to ask the authorities. When spearfishing......
Read More
EasternSierra.FishReports.com © 2019. All Rights Reserved.
Website Hosting and Design provided by TECK.net