Eastern Sierra Fish Report
Fish Report for 4-6-2018
Can You Tell the Age of a Clam by Counting the Rings?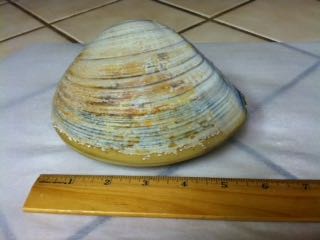 Pismo clam, photo by Michael Wilson).
Question: Although the population of Pismo clams is seriously depleted in the Ventura/Oxnard area, I was blessed to dig this guy during the recent low tides. He is bulky and has many (growth) rings. Most are dark in color, but there are lighter ones as well. To determine the age of the clam do you only count the dark rings or do you count all of the rings? The rings indicate this guy is between 25 and 50 years old. (Michael)
Answer: California Department of Fish and Wildlife (CDFW) marine biologist Christy Juhasz tells us that CDFW staff who conduct fisheries-independent Pismo clam surveys count and measure clams encountered and do not utilize an aging method. That said, Christy was able to find references to aging Pismo clams using their annual rings in CDFW's 2006 Status of the Fisheries report, as well as in an article in the California Fish Bulletin No. 7. The article, entitled "The Life-History and Growth of the Pismo Clam," was published in 1923 and examines this method in detail.
According to these reports, the age of Pismo clams can be determined by the darker rings that are laid during the fall/winter, perhaps due to prolonged periods of exposure to colder water, reduced food abundance or spawning. These would be the annual rings that can be counted to age individual clams. The yearly rate of shell growth varies from individual to individual and considerably slows down as the clam ages. You can observe this rate of growth when you compare the greater distance found between adjacent annual rings toward the older part of shell (closer to the hinge) than the closer rings nearer to the newer section of the shell, near the growing margin.
More information concerning the growth rate can be found in the Status of the Fisheries report:
"The Pismo clam grows continuously throughout its life. As it grows the shell not only becomes thicker but increases in diameter. Growth varies considerably from month to month, with the greatest increase taking place in the spring, summer, and early fall months. The Pismo clam is about 0.009-inches (0.23-millimeters) at metamorphosis, and grows at an average rate of 0.84-inches (21.4-millimeters) for the first three years. Growth slows considerably as the clam ages, with the increase in shell length not more than 0.2-inches (5-millimeters) per year at age 10. Growth rates are dependent on water temperature and vary among beaches. A 4.5-inch (11.4-centimeter) clam could be from 5 to 9 years old. Along the central coast of California, clams are estimated to reach 4.5-inches (11.4-centimeters) between ages 7 and 8."
As for unofficial records, the oldest Pismo clam was collected from Zuma Beach and was estimated to be 53 years old, measuring only 5.25 inches (13.3 centimeters) across. The largest Pismo clam in California came from Pismo Beach and was 7.37 inches across and estimated to be 26 years old.
CDFW's official sport caught records don't reflect sizes quite this large. It appears that 6.75 inches is the current record.
Carrie Wilson is a marine environmental scientist with the California Department of Fish and Wildlife. While she cannot personally answer everyone's questions, she will select a few to answer each week in this column. Please contact her at

[email protected]

.
< Previous Report
Next Report >
< Previous Report
Next Report >
More Reports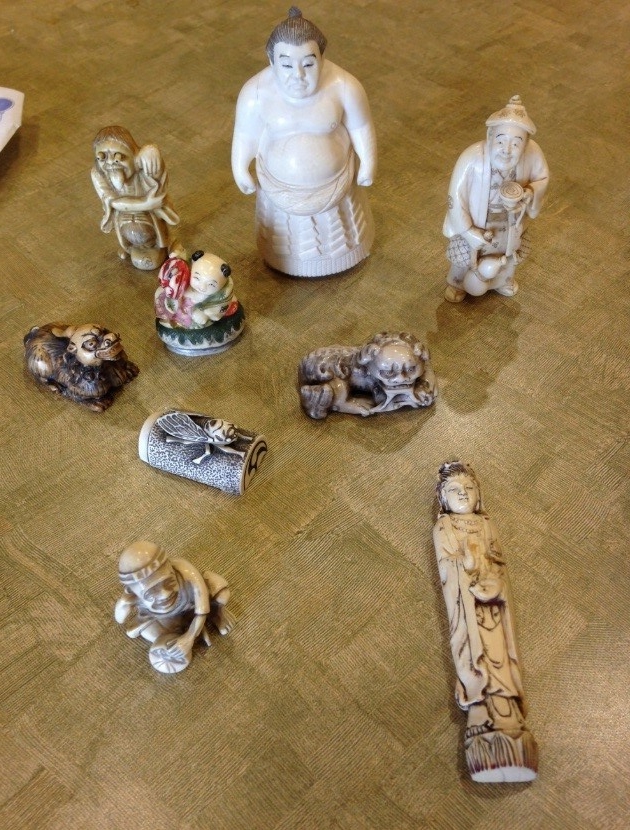 4-5-2018
A Los Angeles County jury has convicted a 48-year-old man on misdemeanor charges of selling elephant ivory. Oleg N. Chakov......
Read More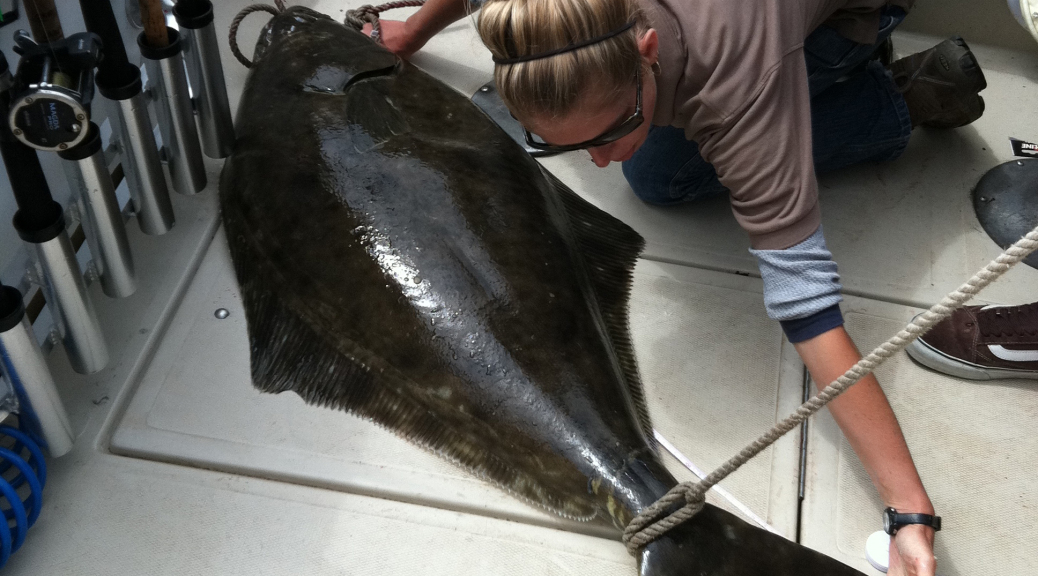 4-4-2018
he 2018 recreational Pacific halibut fishery will commence Tuesday, May 1 for the first of four open periods. The season's dates will......
Read More
www.EasternSierraFishReports.com © 2023. All Rights Reserved.
Website Hosting and Design provided by TECK.net